Ivory's Sharpening & Supply
Co.








- Since 1975 -

Dog Grooming Equipment and Supplies


Dog grooming equipment & supplies: Here you find information on equipment & supply's used in grooming dog and cat's. Tables, table grooming arms, grooming clamps, dryers, stylist apparel, shampoo, shears, clippers, clipper blades, Andis and Oster.
Grooming Tables : 24"x36" ... 24"x48" They are made out of 3/4" plywood with a ribbed rubber top and chrome folding legs.

Grooming tables arms & clamps: We stock standard & heavy duty clamp's and arm's. Standard arm are 3/4"x36" or 3/4"x 48".Heavy duty arm's are 1"x 48". Heavy duty clamps have two clamping screws to clamp the clamp to the table.

Clippers : Andis - Wahl - Oster - Double K - Power Groomer's,

Dryers : Double K - Electric Cleaner Co. - Edemco Dryers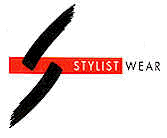 Click On the Stylist Wear Logo To See Apparel Selection.
Salon Barber & Pet Grooming Apparel.

Blade Caddie's
Model
Size
Price
Double K blade caddie.

Holds 10 blades
high impact plastics
6 1/2" x 7" x 2"
$9.84
Double K blade caddie.

Holds 10 blades high impact plastic with lid
6 1/2" x 6 1/2"
x 2 1/2"
$9.27
Double K blade caddie.

Hold 14 blades Cardboard with lid
6" x 7 3/4"
x 2 1/2"
$5.41
Laube blade caddie,


Round with handle on top Holds 10 blades. You can put blade wash in this caddie, & have your blades being cleaned when not in use.
5" Diameter
$15.00
Hess blade caddie.

This caddie can be mounted on the wall or laid flat on work top. Holds 10 blades
5' x 7 1/2"
x 1 1/2"
$13.10
Ear Cleaners - Styptic Powders - Colognes, Deodorants
And Skunk Odor Removal Shampoo.
Ear Cleaner
Description
Price
Rich Health
Powder Ear Cleaner
For dogs & cats, helps keep the ear dry & reduce odors.
24 Grams.
$7.70
Rich Health
Powder Ear Cleaner
For dogs & cats, helps keep the ear dry & reduce odors.
96 Grams.
$19.93
Rich Health
Liquid ear cleaner
For use on dogs or cats,
Reduces ear odor
Good for routine cleaning of the ears.
8 fl. oz.
$12.60
Natures Specialties
Ear Cleaner.
For the routine cleaning and odor control of your dog
or cats ears.
32oz.

Call For Price.
Gal.
Kwik Stop
Styptic Powder Aids to help stop bleeding for external use on dogs,
cats & birds.
1/2 oz.
$7.10
Kwik Stop
Styptic Powder Aids to help stop bleeding for external use on dogs,
cats & birds.
1.5oz.
$14.95
Kwik Stop
Styptic Powder Aids to help stop bleeding for external use on dogs,
cats & birds.
6oz.
$48.14
Holiday
Long fasting
Delightful Room Freshener
Premium Perfume Oils.
12.oz

$8.90
N.L.A
Long-lasting
Scent help keep pets
smelling fresh
& clean.
12oz.
$8.20
Fresh n Clean
Pro-Groom
Builds body and conditions skin with protein & Lanolin.
12.5oz.
$11.25
Shears : Double duck, Fromm, Supper Cut, Mehaz & Joewell

Double Duck :
1. Curved Nose & Ear Nickel Plated, Ball Tip 4" $33.40.
2. Straight Nose & Ear Nickel Plated Ball Tip 4" $33.40
3.Curved Beau Brummel Carbon Steel with open shank pattern and one corrugated 61/2" blade $47.70.
4.Curved Ball Tip Grooming Ice Tempered carbon steel, plastic coated handles 6 1/2" $53.25
5. Dutchess Thinner 30 S with finger rest 6½" 30 teeth, single blade $53.25
6. Dutchess Thinner 46S. with finger rest 6½" 46 teeth single blade $53.25
7. Skipper Thinner 30D Medium weight pattern with rest 6½" 30 teeth double blade $53.25
8. Double Duck 88 most popular Shear. One blade corrugated with finger rest 81/4" $69.10.
9. Double Duck 88B Plastic coated handles, one blade corrugated with finger rest 81/2" $72.30.
10. Wonder Edge Shear Original ice tempered shear with sharp, long lasting edge, finger rest 7" $66.50..
11. Mercedes "88" S.S. World famous Filipino pattern, finger rest. Matte finish and pouch 8" $92.30.


---


Prices are subject to change without notice

CREDIT CARD ORDERS: We need your name, phone number [Home and / or work],
card number, expiration date and home mailing address for a credit card match and
CVV verification. Cards are cleared through a Master Clearing Center
1-760-244-2823

For A Custom Price Quote, Please E-Mail Us At
ivrys@aol.com
webmaster@ivorys.com
ivorys@charter.net